News Details
Ghostbusters: The Video Game - Available Today!
Press Release: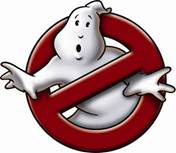 STRAP ON YOUR PROTON PACK AND PREPARE TO BE SLIMED AS ATARI SHIPS GHOSTBUSTERS: THE VIDEO GAME IN NORTH AMERICA!!
- WRITTEN BY DAN AYKROYD AND HAROLD RAMIS, THIS ALL-NEW ADVENTURE INSPIRED BY THE BLOCKBUSTER MOVIE PHENOMENON IS PART OF THE 25TH ANNIVERSARY CELEBRATION OF THE ORIGINAL GHOSTBUSTERS FILM -
NEW YORK, NY – June 16, 2009 – Atari, one of the world's most recognized video game publishers, today announced that the highly anticipated, summer blockbuster title, Ghostbusters®: The Video Game is now available at retailers across North America.
Working closely with Sony Pictures Consumer Products and acclaimed development studios Terminal Reality and RedFly, Atari brings this completely all-new chapter of the blockbuster Ghostbusters saga to advanced gaming platforms coinciding with the 25th Anniversary celebration of the film's original theatrical release. Ghostbusters: The Video Game, based on the smash hit motion picture franchise, is penned by original Ghostbusters writers and stars Harold Ramis and Dan Aykroyd and reunites many of the original cast members. In addition, the game also launches today along with Sony Pictures Home Entertainment's worldwide debut of the original motional picture on Blu-ray Disc™.
Featuring the unique blend of humor and fright that established Ghostbusters as a pop culture sensation, this new chapter of the blockbuster franchise is available at retailers across North America for the Xbox 360® video game and entertainment system from Microsoft ($59.99), Windows PC ($29.99), PLAYSTATION®3 computer entertainment system ($59.99), PlayStation®2 computer entertainment system ($19.99), Wii™ ($39.99) and Nintendo DS™ ($29.99).
In addition to Aykroyd and Ramis, original Ghostbusters Bill Murray, and Ernie Hudson, and new love interest, Alyssa Milano, lend their voices and in-game likenesses to the original story set two years after Ghostbusters 2, with Manhattan once again overrun by ghosts and supernatural forces. The player joins up as a new recruit with the original team, testing a variety of unique equipment and gadgets, to track, wrangle and trap a wide range of awe-inspiring phantasms in an all-new, funny and frightening battle to save New York City from its latest paranormal plague.
Ghostbusters
and
Ghostbusters 2
combined to gross over $500 million world-wide at the box office. The films spawned some of the most memorable comedic catch-phrases and scenes in motion picture history. To further celebrate the film's 25th Anniversary milestone this year, Sony Pictures Consumer Products has licensed the property for several new commemorative products including: toys, t-shirts, comic books, prop replicas, and a theme park attraction. In addition, the original Ghostbusters car (Ecto-1) has been fully restored with plans for special promotional appearances throughout the US and additional replicas touring across Europe. The Blu-ray Disc release of Ghostbusters will see unsurpassed picture and audio quality and advanced new bonus features including Slimer Mode, a picture-in-picture graphical viewing experience, a featurette on the refurbishing of Ecto-1, and more.
For more information about Ghostbusters: The Video Game please visit
www.ghostbustersgame.com
Posted by charlie on June 16th 2009, 06:37 AM
Leave Comment

Share
---
No comments have been posted.
---