News Details
Dr. Claw's Face Revealed
Preserve fans who carefully read yesterday's post may have been infuriated by the tantalizing mention of Dr. Claw's real face but with no pictures! Well, as most long time readers can probably guess I am highly unlikely to open my newly acquired Canadian carded Claw figure from the DIC toy line. Can you believe that it wasn't opened for all these years! I can't possibly break that streak - but I do plan to keep an eye peeled on eBay for a loose copy to do it justice! In the meantime, check out
this fantastic writeup
over on progressiveboink.com. Click the image of the box below to reveal the true face of Dr. Claw!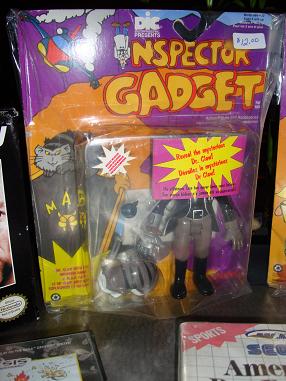 Posted by charlie on July 6th 2009, 09:03 PM
Leave Comment

Share
---
cranky_skink
July 7th, 11:41 AM

D'oh! 403-ed!
cparry
July 7th, 04:10 PM

Oops! Thanks for the heads up - our apologies to progressiveboink.com for the direct link, which is now pointed to the full article.
---