News Details
Masters of the Universe Classics - Man-at-Arms Sold Out!
Today's MotUC figure broke the previous record, and has sold out in only 41 minutes! Congrats to the team at Mattel behind this relaunch of the He-Man line - we can all be excited about the support that Mattel will continue to give to this line in light of its runaway success! eBay Prices for Hordak seemed to be somewhat moderated, so I wasn't sure if Man-at-Arms would see the same crazy demand as the figure from last month, but instead the sales were even more brisk than ever before. It will be very exciting to see what they have to announce at the impending San Diego Comic Con, and what they have in store for 2010!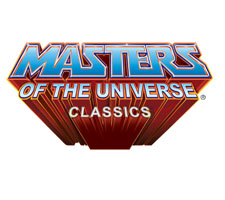 Posted by charlie on July 15th 2009, 01:08 PM
Leave Comment

Share
---
No comments have been posted.
---