News Details
Batman: The Brave and the Bold - Black Manta
While we do make a cursory effort to not start collecting new lines around here at the Preserve, we were sucked in by the new Batman: The Brave and the Bold line. The styling of the figures is great, if slightly under-articulated, and as usual our love for the packaging wins out, with the bold colors and sharp artwork. It's another win from the mighty Mattel, and we're delighted to have a solid start on this line. Click the image below for more shots of the single packaged Black Manta figure!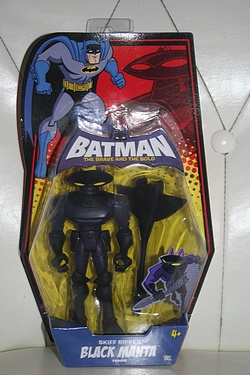 Posted by charlie on August 19th 2009, 06:38 PM
Leave Comment

Share
---
No comments have been posted.
---