News Details
Transformers: Revenge of the Fallen - Ejector Scout Class
Another member of the fantastic Scout assortment from the new Transformers: Revenge of the Fallen line is wave 4's Ejector, the toaster-bot! This Decepticon is dumb, extremely low ranking and under-skilled, but at least he has flamethrowers and a 10 level of courage! Click the image below for his full bio and images.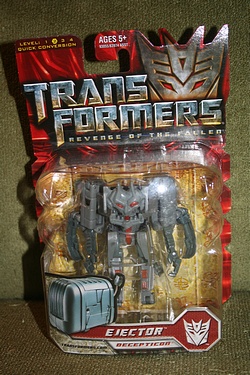 Posted by charlie on August 26th 2009, 07:46 PM
Leave Comment

Share
---
cranky_skink
August 31st, 07:56 AM

So the Brave Little Toaster is a Decepticon? I would never have guessed...
---