News Details
Cybercon Expo 2005
Digging around on the laptop last night I uncovered a set of images that had astonishingly not yet been posted to the Preserve. Way back in 2005
The Uncle
and I went to the Cybercon Expo - a Transformers Convention in New York City that took place before the brand had truly been reinvigorated by the insanely successful Michael Bay live-action efforts. Better still, they had Peter Cullen there as the guest of honor! Click the image below for more shots of us dressed as Spike and Sparkplug Witwicky, meeting Cullen, as well as the Baroness and generally parading around the dealer room in full effect!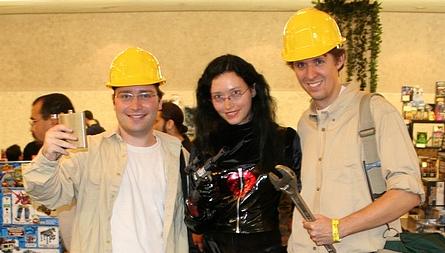 Posted by charlie on September 5th 2009, 08:38 PM
Leave Comment

Share
---
No comments have been posted.
---