News Details
Transformers: Revenge of the Fallen - Dead End
From wave 5 of the Transformers: Revenge of the Fallen deluxe figures comes Dead End! A gloomy, depressed Decepticon, he doesn't even have friends among their ranks. This classic character first saw release as part of the Stunticon crew back in the original G1 line, where he was a part of the gestalt Menasor! Vain as well as fatalistic, his comrades highest praise about him has long been that when he dies, he at least wants to have a nice wreck. Click the image below for more shots of this figure, in classic colors, and his updated bio.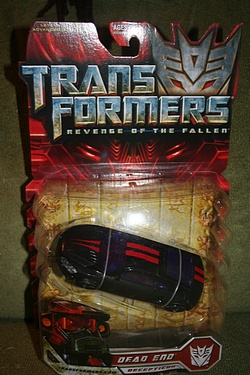 Posted by charlie on September 21st 2009, 06:58 PM
Leave Comment

Share
---
No comments have been posted.
---