News Details
Transformers: Revenge of the Fallen - Scout Class Scalpel
Another Scout class figure from the Transformers: Revenge of the Fallen line, today we're taking a look at Scalpel. His massive database of anatomical data apparently doesn't help him to be a better medic, but that's no less than the Decepticons deserve! Click the image to see more shots of this detailed little dude, and read his full unbalanced bio!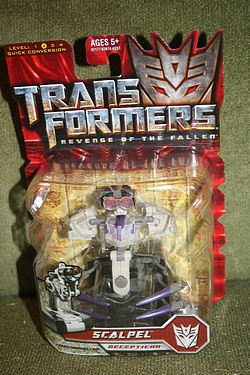 Posted by charlie on October 4th 2009, 06:44 PM
Leave Comment

Share
---
No comments have been posted.
---