News Details
Batman - The Brave and the Bold: Kanjar Ro
One of the
Batman - The Brave and the Bold
figures that seems to really be peg warming lately is Kanjar Ro. It's too bad, as he's a well designed character and has a great name, but I guess just doesn't have the star appeal of Plastic Man or the Bats himself. Well, while I was initially turned off by his over-availability, I did finally grow tired of the hole in the collection here at the Preserve and picked one up - click the image for some more shots!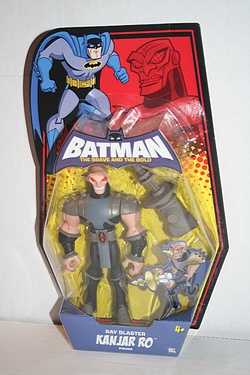 Posted by charlie on October 24th 2009, 06:58 PM
Leave Comment

Share
---
No comments have been posted.
---