News Details
Batman: The Brave and the Bold - Action League Batman with Batsub
Continuing our coverage of the
Batman - The Brave and the Bold
line, we delve once more into the small-scale Action League figures with another excellent figure and vehicle set. Join Batman, with respirator, and his to-scale excellent Batsub as they patrol for baddies, under the sea! Click the image for a few more pics of this great addition to the line.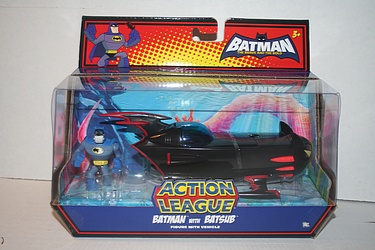 Posted by charlie on November 19th 2009, 12:01 PM
Leave Comment

Share
---
theWife
November 19th, 07:30 PM

i do like the style of this line but i guess that's why you got them in the first place.
---