News Details
Masters of the Universe Classics - Adora Sells out in 27
Continuing the trend of instant sell-outs on release day, the first ever Adora figure has sold out in a new record of 27 minutes! This shows that the
Masters of the Universe
brand continues to be as strong as ever, though in fairness the first ever figure of such an important part of the story of MotU was bound to do well. Also, January marks the start of the 2010 Eternia subscription program so it's unclear how that may have effected the numbers of figures that Mattel made available on their website vs. held back for subscribers. I'll also note that the Beast Man re-release and Battle Armor He-Man both have yet to sell out, but I suspect they'll be gone by week's end. As an aside - the bonus figure for subscribing to the Eternia program is a remake of the classic holy grail Wonderbread He-Man (now called 'Wun-dar') which is already pre-selling on eBay for $200. Hopefully everyone gets their subscription Adora's smoothly - I know there is already great concern on the message boards!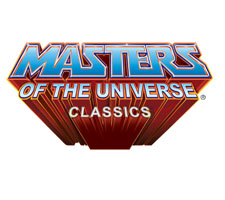 Posted by charlie on January 16th 2010, 09:21 AM
Leave Comment

Share
---
doctorkent
January 17th, 09:57 PM

Did you get a sub? I waffled last year, so I had to pay through the nose for Mr. Wun-Dar.
cparry
January 18th, 07:11 AM

Well, I did 'get' a subscription, though will believe it when I see it!
---