News Details
Captain Power Carrying Case
Have you ever been faced with the perplexing problem of where to store all of your
Captain Power
action figures? I know I have. Good thing, then, that I re-discovered my old Captain Power and the Soldiers of the Future carrying case in the storage bins some number of months ago! Click the image to see a few more angles of this beauty, along with the surprises that I found within!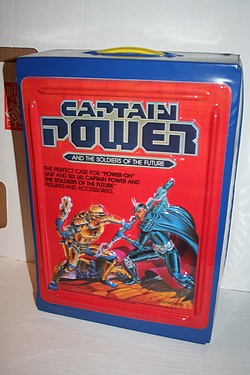 Posted by charlie on January 23rd 2010, 04:44 PM
Leave Comment

Share
---
No comments have been posted.
---