News Details
Masters of the Universe Classics - Adora
I couldn't stop talking about how cool the first-ever Adora figure is, to kick off the 2010 Masters of the Universe Classics collection. Then I kept carrying on about how great it is that she set a new record for time-to-sellout of 27 minutes. Well, it's only fitting then that I feature her as soon as possible, my subscription figures having just arrived. Click the image for more angles of Adora of the House of Randor, and be sure to read her lengthy bio that contributes greatly to the backstory that Mattel is re-weaving with each new figure release. Great job Mattel, and Horsemen! Oh, and check out how well Adora would have done in a Hitchcock film.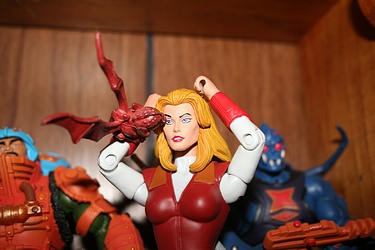 Posted by charlie on January 24th 2010, 05:25 PM
Leave Comment

Share
---
No comments have been posted.
---