News Details
Captain Power - Powerjet XT-7
This isn't a new addition to the Preserve, but in keeping with my marathon of vintage features I really wanted to be sure that Captain Power was represented, since I haven't talked about it in a few weeks. This still stands as my favorite bit of Toy Technology to ever fall within my experience, and I'm delighted to be a part of the CP online community. Click the image below for pics of my original Powerjet XT-7 - yet another line that my Dad discovered originally and brought home for us to enjoy!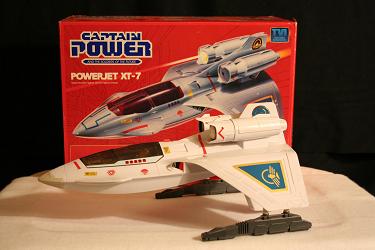 Posted by charlie on February 1st 2010, 06:21 PM
Leave Comment

Share
---
No comments have been posted.
---