News Details
Masters of the Universe Classics - Moss Man News
The next wave of Mattel's blockbuster
Masters of the Universe Classics
figures is racing towards us like an expensive freight train, scheduled to hit on the 16th of the month...just to keep us all on our toes. This month we'll be able to get Trap Jaw as part of the Eternia membership, and Battle Cat will be the 'special' figure, and looks great! Of particular note for the still-distant March 15th sale is an announcement that Mattel just made last night concerning their evergreen-fresh addition to the line:
MOTU Fans,

You overwhelmingly asked for the ears of Moss Man® to be unflocked and we listened… we stopped production of the flocked ear version, made a change, and Moss Man™ will forevermore have unflocked ears. Now, all 2010 Club Eternia™ subscribers will automatically get the version with unflocked ears as their March figure!

But because we produced a small quantity of flocked ears before making what's called a "running change," we will sell both the flocked-ear and unflocked-ear versions as separate items on March 15th. That means there will be two separate product pages, one with flocked ears and one with unflocked ears, so you'll need to be careful that you order the one you want. Again, there's just a small quantity of the flocked-ear version available, and we're expecting them to go quickly.

Other than the flocking, the figures are identical. Both versions will have an evergreen fresh scent and an alternative 2002-inspired head designed by the Four Horsemen. Your chance at both happens right here at MattyCollector.com at 12:00 noon Eastern/9:00 am Pacific!

—Matty
So there you go - sounds like there is a nearly impossible chase variant, and that they will both go on sale at noon on the 15th. Good luck!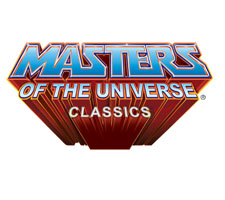 Posted by charlie on February 10th 2010, 07:51 AM
Leave Comment

Share
---
doctorkent
February 10th, 07:28 PM

Which ear will you be going for - flocked, unflocked, or both? I'll probably go for unflocked, but in the end, will take either to get a Moss Man.
cparry
February 10th, 09:56 PM

Well, you know me Kent, I'll aim to get both!
---