News Details
Masters of the Universe Classics - Today at Noon
Just a quick reminder while I'm in the midst of the Toy Fair event, that the next wave of Masters of the Universe Classics will go on sale at mattycollector.com today at noon! This will mark the first release of a 'large figure' so we'll see just how fast that sells out. Good luck!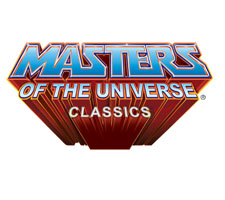 Posted by charlie on February 16th 2010, 07:31 AM
Leave Comment

Share
---
doctorkent
February 16th, 05:29 PM

Did you get a Battle Cat, boss?
cparry
February 16th, 10:24 PM

Hey Kent - I *think* so, but my confirmation page certainly had an error message on it...right below the 'success!!' message. Go Digital River I guess - but I did get a confirmation email so I'm guardedly optimistic. Almost forgot what with the rigors of the show and all!
---