News Details
Bill & Ted's Excellent Adventure - Rufus
Sunday night, seems like a good time to add a new vintage collection to the Preserve archives. I'm certainly a huge Bill & Ted fan, so let's take a look at the great yet tragically short lived figures that Kenner brought out in 1991 in support of the movie(s) and cartoon. We'll start with the most excellent Rufus, who will be eternally cool thanks to the real life eternal coolness of George Carlin. Click the image below for our full gallery of Rufus, and all of the exciting details and mail-aways that Kenner packed onto his cardback!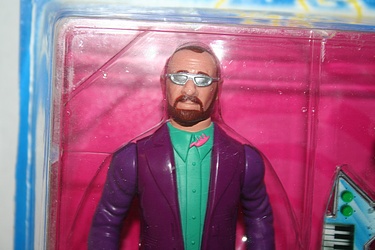 Posted by charlie on March 28th 2010, 08:52 PM
Leave Comment

Share
---
doctorkent
March 29th, 03:42 PM

A. You are crazy.
B. I want a Rufus too!
cparry
March 29th, 08:34 PM

Thanks - I'll take that as a compliment! And yes, this line is fantastic and I'm delighted to finally have them added to the archives. I'm really impressed by the sculpt that they achieved in 1991 for Carlin. Party on!
---