News Details
Bill & Ted's Excellent Adventure - Genghis Khan
Al Leong
- the go-to guy for an exotic looking, late 1980s henchman with the unexpected Brooklyn accent. He shows up in so many classic films if you're looking carefully enough - Big Trouble in Little China, Die Hard, Lethal Weapon, My Science Project, They Live...and Bill & Ted! Yes, of course he was Genghis Kahn, and he's also a Preserve favorite! Click the image below for the non-heinous figure of this most threatening dude from Ancient China!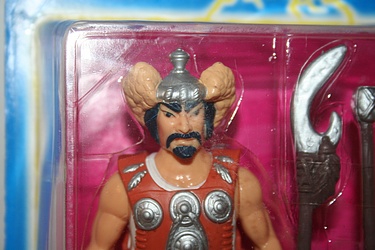 Update:
Oops! I didn't upload all of the photo sizes for this figure! I'll finish that up tonight, my apologies!
Posted by charlie on March 30th 2010, 06:17 AM
Leave Comment

Share
---
No comments have been posted.
---