News Details
Batman: The Brave and the Bold - Action League Blue Beetle
Well, it seems to be a Brave and Bold weekend, as I finish off Sunday with the single packaged Action League Blue Beetle from the Batman: The Brave and the Bold line. These single packs have been very hard for me to find - I guess they often turn up in dollar stores and other franchises of that style, but they have been entirely absent in the few that I've so far checked. At least the online shopping experience that is shop.mattel.com ended up having a few lying around, filling in a few more crucial spots on the checklist. Click the image below for our first single pack Action League figure that has made it to the Preserve archives!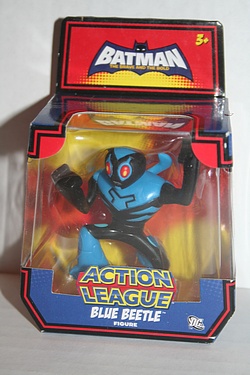 Posted by charlie on April 25th 2010, 08:58 PM
Leave Comment

Share
---
No comments have been posted.
---