News Details
Masters of the Universe Classics - Optikk
The Club Eternia figure for May 2010 in the much loved and much hated
Masters of the Universe Classics
line was Optikk - Space Mutant Spy For Skeletor! There was some concern that he might not sell out with the same frantic pace as has been seen every single month prior, being a fairly minor character hailing not only from the depths of space but from 1990s 'The New Adventures of He-Man'. Putting to rest all of those fears, he managed to fly off the
mattycollector.com
shelves in under 15 minutes, hopefully paving the way for future obscure fan favorite figures from every corner of the MOTU Universe.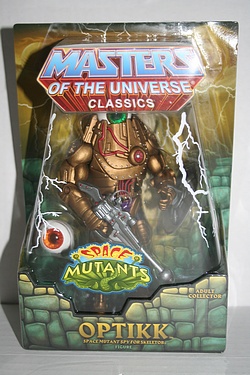 He comes from the foggy polar region of evil planet Denebria, with fog so thick you apparently need to be 100% eyeball from the shoulders up just to see your hand in front of your...eyeball. He carries a Photon Neutralizer which sounds pretty scary if you're a beam of light, and generally is an awesome piece by the 4Horsemen, as usual! Click either image to be whisked away to the full gallery - I'm such a fan of the '50s style sticker that's slapped on the package front that it just had to make it to the front page.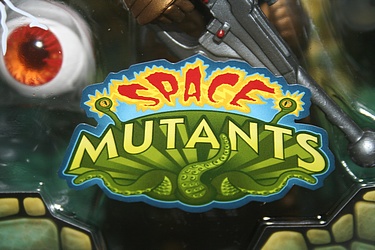 Posted by charlie on June 4th 2010, 06:19 AM
Leave Comment

Share
---
No comments have been posted.
---