News Details
TurboGrafx-16: Klax
In 1989 Dave Akers and Mark Stephen Pierce reportedly designed a game we all came to know as Klax. Certainly it can be assumed that it was the twisted offspring of one-too-many long nights playing Tetris, and just wishing and hoping that you could come up with an idea that would sell nearly as well or be nearly so addictive. Well, they did manage to do a pretty good job, as Klax became a (gamer) household word, and became the first game to be ported to all three major systems at the time: the
NES
, the
Genesis
and the
TG-16
! Here it is for said TurboGrafx, in all of it's glory.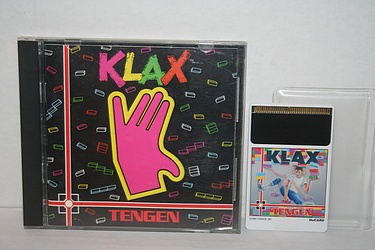 This version was released in 1990, and features the bold and self-aware tagline
"It is the nineties and there is time for Klax"
! I am always especially pleased when NEC, or I suppose in this case the Tengen design crew, took the time to opt for an absurd graphic on the HuCARD itself. You just have to smile at the 1990s absurdity - it's the bomb! *kick-split*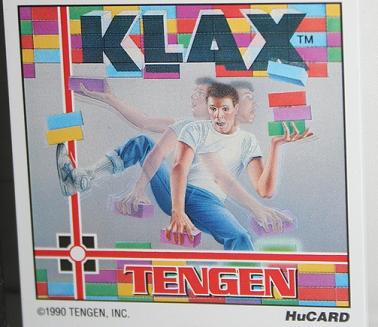 Posted by charlie on June 9th 2010, 11:57 AM
Leave Comment

Share
---
No comments have been posted.
---