News Details
TurboGrafx-16: Sinistron
The final game from the Steen collection, today I bring you Sinistron! Developed by Information Global Service and released in 1991 for the
TurboGrafx-16
(and known as
Violent Soldier
on the PC Engine), this game provided another strong entry in their robust shooter library, complete with killer music and wave after wave of enemies. Along with the standard shooter weapon powerups, you can also adjust the armored 'jaws' of the ship to alter your pattern of fire. You start out slow as molasses with a pitiful gun, making sure that when you die mid-stage you're really in deep trouble once the boss shows up! The 6 stages get, as you would expect, rapidly more impossible, but for the shooter enthusiast this is a great addition to any collection and will provide hours of frustrating fun! As always, click the image below for more pics and the full game back story.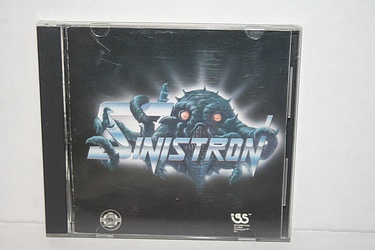 Posted by charlie on June 13th 2010, 07:08 PM
Leave Comment

Share
---
No comments have been posted.
---