News Details
Toy Biz - Lord of the Rings - Grima Wormtongue
Few things are more dangerous than a manipulative voice in a controllable ear, especially when it is the ear of a person of influence or power. So we see in the case of King Théoden of Rohan and his corrupted assistant Grima Wormtongue. The will of Sauron very nearly prevailed through his agent, aging and enfeebling the once great King and clouding his noble judgement. Thank heavens the good guys showed up just in time and sorted it all out! Click the image for more shots of the wretched Grima and to read his miserable bio.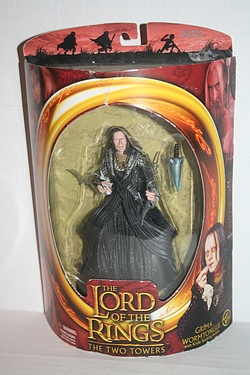 Posted by charlie on July 7th 2010, 07:20 PM
Leave Comment

Share
---
No comments have been posted.
---