News Details
SDCC 2010 and Buying Things
Most people are probably fully aware that the 2010 San Diego Comic Con is in full swing, having executed another over full and successful preview night last night. Also something painfully obvious is that I didn't make it there this year, so I'm reading the great coverage on other sites like everyone else. Since companies now get to release the news and products that they have been carefully saving up for this major yearly event, we will see a real deluge over the next few days. This morning, I popped over to toysrus.com, and was delighted to see
Masterpiece Grimlock
, in stock, and qualifying for their current free shipping deal. Of course, before I could either buy it or post about it, he's backordered. Well, I guess you can put in an order anyway, and see what happens!
Also of note is that the 2011 subscription plans over at mattycollector.com have gone up for sale. Unlike the madness that is the monthly purchase scramble, they handle this particular sale in a much more sane and reasonable way. In particular, anyone can buy as many subscriptions as they want over the next 2 week period. Makes good sense for Mattel, as it helps inform their production numbers for the entire next year. Each subscription is only $20, the rest being billed over the year as figures are shipped. This way, no one should complain about missing out - though rest assured that plenty still will. Best part? They are allowing folks to combine the Ghostbusters and Master of the Universe Classics subscriptions into one giant expensive bundle of awesome, designed to ship together every month and at least save a bit of money. Click the image below to sign up, before you forget!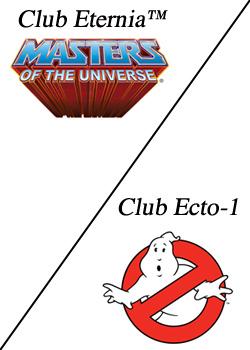 Posted by charlie on July 22nd 2010, 06:34 AM
Leave Comment

Share
---
No comments have been posted.
---