News Details
Toys R Snarf
The Toys R Us store in Auburn, Massachusetts always seems to have an excellent selection of unusual and hard to find items, and with mixed blessings today was no exception! The real wonder, though, was an excellent new in-store graphic, just in time for Halloween, that...well...I'll just let the awesomeness speak for itself.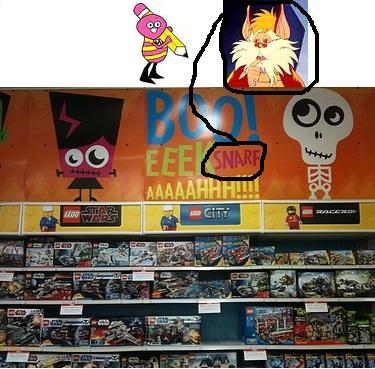 Picture Pages
Editorial is, of course, my addition, but click the image for the un-doctored version.
Posted by charlie on September 12th 2010, 08:04 PM
Leave Comment

Share
---
No comments have been posted.
---