News Details
Stephen J. Cannell, 1941-2010
It has just come to my attention that
Stephen J. Cannell
passed away on September 30th at 69 years of age. He is a name you probably know if you're here at the Preserve, since he was behind so very many things we all like: The A-Team, Hardcastle and McCormick, 21 Jump Street, The Greatest American Hero, and so much more. I guess there was a reason for my A-Team fixation this week - and I know we all appreciate the impossibly huge contribution that Cannell made to our entertainment lives while growing up.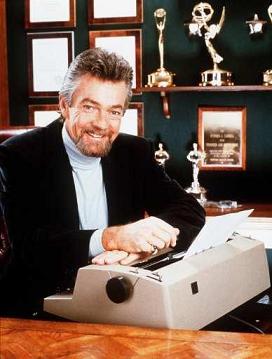 Posted by charlie on October 1st 2010, 11:11 AM
Leave Comment

Share
---
No comments have been posted.
---