News Details
Mattycollector.com November Sale Details
Probably coming as no surprise to anyone who has been paying attention - the sort of fanatical, crazy attention that must be paid to Mattel's online-only products if you have any hope of keeping up and actually exchanging your money for their goods - they have just posted their November sale details. By
clicking here
you will be whisked away to their 11/15 sale page, or as they are calling it "A Fantastic Fivesome Full of Firsts!".
Subscribers to the 2010 Club Eternia plan won't have to sweat over snagging a Grizzlor for themselves, but November also brings a re-released and re-decoed King Grayskull (so...kind of a 'first') as well as another Weapons Pak. And for those masochistic Ghostbusters fans out there, we also have Venkman with the 'first official proton stream and logo stand'. Gentlemen start your wallets, and get ready for November, which is thankfully still some time away!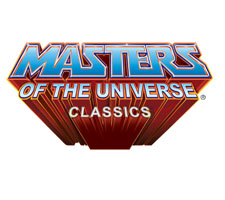 Posted by charlie on October 6th 2010, 08:16 AM
Leave Comment

Share
---
jackstatic
October 7th, 06:48 AM

That is some serious PR spinning. "A Fantastic Fivesome Full of Firsts" - Especially considering 3/5 of those releases is the 2nd time we're seeing those items.
cparry
October 7th, 06:52 AM

Isn't it, though?

Yeah, I don't really keep up with the forums as I don't need that much venom and vitriol for breakfast, but I suspect we aren't the only ones to notice the slight exaggeration in their claim!
---