News Details
Sega Master System - Aztec Adventure
In somber recognition of our annual holiday celebrating the life and works of Columbus, I felt it was appropriate to feature the Sega Master System game, Aztec Adventure!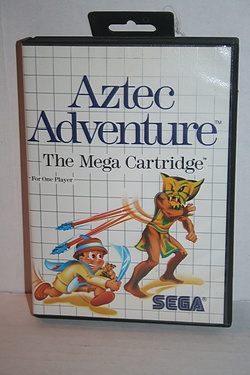 You are El Niño, in the land of the ancient Aztecs, where money talks and enemies can be bought! You have to navigate through 10 rounds of mazes and puzzles to reach Aztec Paradise, where the tokens of wealth and happiness await.
Posted by charlie on October 11th 2010, 10:23 AM
Leave Comment

Share
---
No comments have been posted.
---