News Details
Battle Force 5 by Mattel
Back in 2009 at Toy Fair I saw a product on the
Mattel tour
that really caught my attention - Battle Force 5. It seemed to be channeling M.A.S.K. and Vor-Tech with the fun, action-filled vehicles and well-developed drivers. There was back story, technology, and a cartoon and video game to back it all up! Sadly when they finally arrived in stores I didn't make the commitment to the line, and admit to being a little confused and turned off originally by the repetition of the 5 or 6 core figures across several different scales (1:64, 1:43, 1:24... oh my!)
Being late to the party will likely go down in history as my super power, though, so of course now that they are filtering out of stores and prices on eBay are spiking, I'm suddenly interested in cataloging this line here at the Preserve. Well, the effort has started and now you can go learn about this line that you maybe missed as well! Click the big logo below to see the few figures that have joined the archives thus far, and learn more about the characters in their vintage-feeling glory...all with modern twists of course!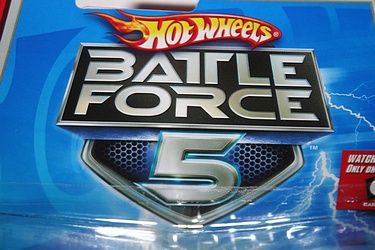 Posted by charlie on November 16th 2010, 08:39 AM
Leave Comment

Share
---
No comments have been posted.
---