News Details
DC Universe Classics - Tyr (Wave 14)
Tyr comes from a planet-sized mobile warship with a culture devoted to combat. He is also sporting a most excellent mohawk! Seems the Horsemen got to have some serious hair-related fun in this wave as well as wave 15. Reading the bio of this figure reminds me that I need to start looking into the War Planets line, at least in terms of cataloging if not outright collecting. There may not be room in the basement for everything, but that's the beauty of all this Internet, there's room for everything!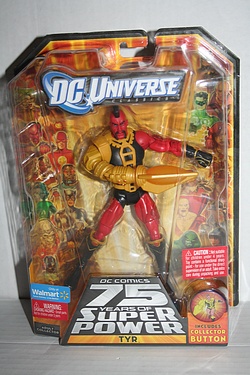 Posted by charlie on November 27th 2010, 05:57 PM
Leave Comment

Share
---
No comments have been posted.
---