News Details
Lego Advent Calendar 2010 - Day 6
Phew - that was close! I almost didn't get day 6 of the fantastic Lego Advent calendar posted on time, but I assure you that won't happen tomorrow! To celebrate my close call, here is the set from December 6th, 2010 - continuing the blacksmith and hardware theme we have a nice new suit of plate on display, and a crested helm to match! The faceplate is hinged and the red feather is a great accent to this set, and will look great on whatever knight/knave/jester we may discover in the coming days! Be sure to check out the other days from this set in the calendar above!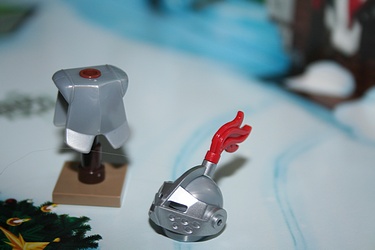 Posted by charlie on December 6th 2010, 09:41 PM
Leave Comment

Share
---
No comments have been posted.
---