News Details
Lego Advent 2010 - Day 14
Donnie Hair gets some more equipment, as we have either an addition to the blacksmith's shop with a sword storage block for the newly hammered steel, or perhaps a test of royalty with some sword in the stone action! Whatever it may be, Donnie is up to the task, and has more swords than he and his splendid hair can even carry. Get ready for tomorrow, in our race to the jolly finish.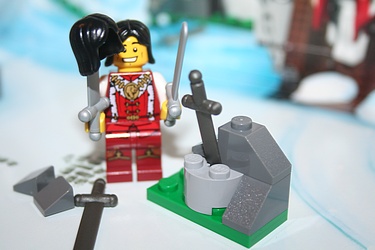 Posted by charlie on December 14th 2010, 08:15 PM
Leave Comment

Share
---
No comments have been posted.
---