News Details
Lego Advent 2010 - Day 15
Oh man, Donnie Hair is going to be unstoppable now - he's got himself a training dummy to hone his hairsword technique! This is a really fun set, as it is on a vertical swivel and has the classic training targets - sort of like the olde tyme Dune training droid - you young pup! Check out Donnie and his training technique, and get ready for tomorrow's surprise!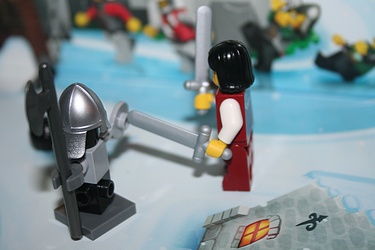 Posted by charlie on December 15th 2010, 08:45 PM
Leave Comment

Share
---
No comments have been posted.
---