News Details
Lego Advent 2010 - Day 20-22
The last several days have given us a catapult, a crossbow soldier, and a cool looking Lego tree with molded Lego owl atop! We are in the home stretch - for sure.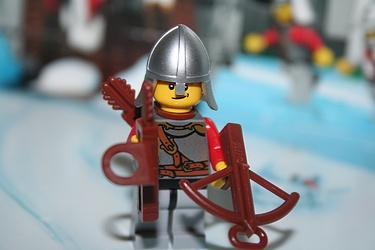 It remains to be seen what the finale of this set is - in years past I've had the more 'traditional' Advent set which had a tree or a Santa so we'll see how they do it in the Kingdoms. I hope everyone has finished their preparations for the Big Day, and that scores of kids and families will be enjoying their time together.
Posted by charlie on December 22nd 2010, 09:49 PM
Leave Comment

Share
---
No comments have been posted.
---