News Details
Christmas Eve-Eve
Well, it's almost the run-up to the big day, in otherwords it's the very tail end of Christmas Eve-Eve...exciting to be sure! We're a day behind on the ol' Advent calendar, but the last few days held so much awesomeness that I'm sure you can find some cool things to look at in the meantime. While I'm processing the images for the 23rd, and yes even the 24th, be sure to check out the Lego David Bowie Labyrinth Owl, complete with crazy shaped tree!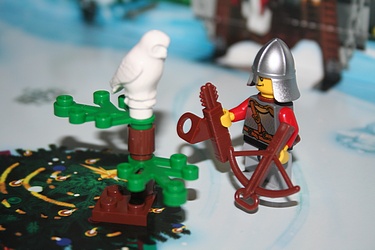 You say that so often? I wonder what your basis for comparison is...
Posted by charlie on December 23rd 2010, 11:55 PM
Leave Comment

Share
---
No comments have been posted.
---