News Details
Transformers Generations - Soundwave
I figured I'd finish up the 3rd wave of Transformers Generations figures from 2010 to make the weekend a matched set - so here we have long standing fan-favorite Soundwave!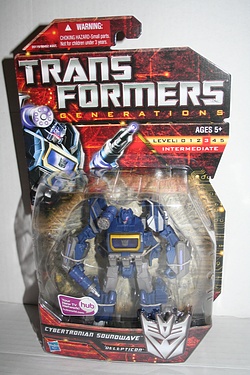 Far from the scraping yes-man of the G1 cartoon, the bio of this updated character paints a picture of a strong, more ominous villain who is a master archivist of the most damaging sorts of information imaginable. Be sure to click the image above for more details, and best of luck finding Soundwave in stores!
Posted by charlie on January 9th 2011, 09:36 PM
Leave Comment

Share
---
No comments have been posted.
---