News Details
MotUC - Roboto
How far behind am I on Preserve updates? Here is Roboto, who was the Club Eternia figure for October 2010. There's something about the 'holiday season' such that every year around November 3rd I make sure to stop for a moment, and allow myself to realize that it will be January 1st before I know what hit me. Well, this year was no different, but now that we're comfortably in the new year, check out this fantastic entry in the ongoing Master Classics line by the Horsemen!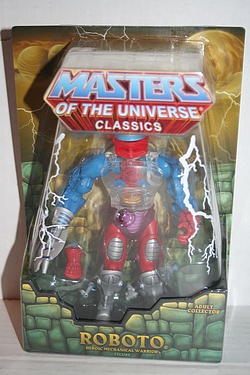 Posted by charlie on January 13th 2011, 01:23 AM
Leave Comment

Share
---
No comments have been posted.
---