News Details
Toy Fair 2011 - Lego: Alien Conquest
I've finally gotten the first of a slew of galleries posted from our fantastic breakfast with Lego, way back at 7am last Sunday....geez that's slow! Well, the new sets are beautiful and hopefully my few images do them some justice - I've also written out the Lego number and name of each new set, annotated next to each set of images. Click though to check it out, and look forward to the amazing Alien Conquest sets this August!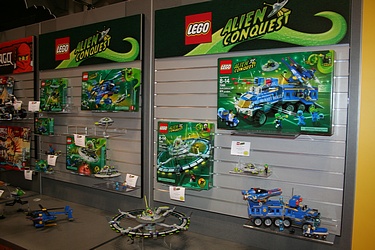 Posted by charlie on February 17th 2011, 09:22 PM
Leave Comment

Share
---
No comments have been posted.
---