News Details
1988 Matchbox Dealer Catalog
I have a very special treat for you today - and that is the 1988 Matchbox Dealer catalog! These books are always an unparalleled treat, and this one is really no exception. I'd go so far as to say that it's particularly enjoyable, though there may be a hint of personal nostalgia mixed in with that critical assessment. It seems that I had a large number of the sets pictured here, and even found the Super Spin Car Wash which was, out of all the myriad amazing toys I had, one of my special favorites. Click the cover below for the full gallery of this book!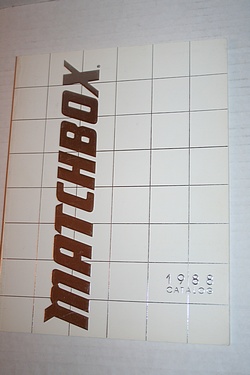 And no, I'm still not scanning pages, as I like to replicate the 'reading' experience, and don't want to disassemble the book to lay it flat on a scanner. I've added labels to the pictures, of which there are 138, so that you have a prayer of not getting bored as you look. Let me assure you it's worth while - show up for the Pee-Wee's Playhouse (Larry Fishburne!) and stay for the Skimmers (no, I hadn't heard of them either)!
Posted by charlie on March 15th 2011, 12:14 AM
Leave Comment

Share
---
No comments have been posted.
---