News Details
Masters of the Universe Classcs - King Hssss
In celebration of the April sale at Mattycollector.com I figured I'd continue my efforts to catch up with the huge backlog that I've dug for myself of this fantastic line. Working backwards, it only makes sense to post King Hssss from March 2011, another great classic character that has been perfectly re-imagined by the Horsemen. Click the image below for the bio, the mattycollector notes, and more images of this long-lived leader of the Snake Men!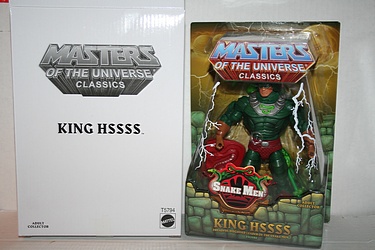 Posted by charlie on April 18th 2011, 03:50 AM
Leave Comment

Share
---
No comments have been posted.
---