News Details
Tron Legacy - Quorra
Barring some sort of amazing discovery of back-room
Tron Legacy
toys, I suspect this figure is the last update from this line you'll have to withstand for quite some time. Behold, Quorra!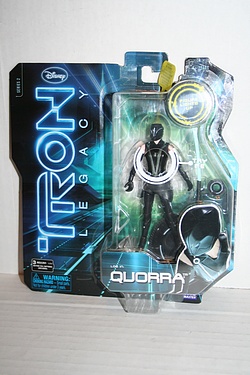 It's a tired saw, but 'girl figures' in action figure lines are sadly few and far between, and often end up being collectible. That they left her until the short-run 'series 2' will only compound matters, so be sure to pick this one up if you can. Try your local KMart, it worked for me!
Posted by charlie on May 5th 2011, 11:59 AM
Leave Comment

Share
---
No comments have been posted.
---