News Details
Ghostbusters - Marshmallow Mess Ray Stantz
Egon may have felt like the floor of a taxi cab, Winston may love his job, Peter may have been clean for his big finale, but Ray pretty much reaped what he had sown and was a total mess. Heck, as his bio says, it just popped in there! Here is the March 2011 Club Ecto figure of Marshmallow Mess Ray Stantz - click the image to see more shots, and read yet another perfect bio from the team at Mattel!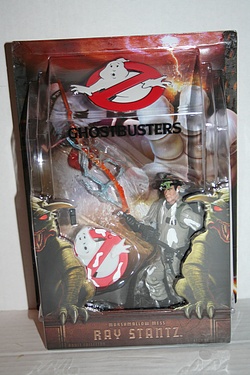 Posted by charlie on May 6th 2011, 01:17 AM
Leave Comment

Share
---
No comments have been posted.
---