News Details
Transformers: The Lament Configuration - Commander Class Ironhide
Let's keep the parade of figures from
Transformers: The Lament Configuration
rolling today with Commander class Ironhide! This is actually the last of the figures I've bought from the release wave, so you all can catch a break from the focused coverage of the past week. We'll then be able to move back into more familiar territory, like the 1992 Hasbro Toy Fair catalog, and some Australian Sega Master System games. Sound good? I thought so too! Well, click the image of ol' rough-n-ready Ironhide here for a shot of this used-to-be scout class figure.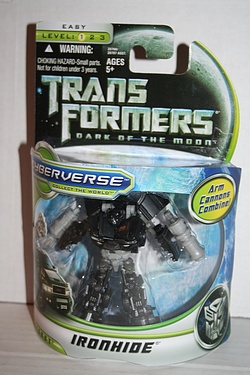 Posted by charlie on May 17th 2011, 07:01 AM
Leave Comment

Share
---
No comments have been posted.
---