News Details
Hasbro Toy Fair Catalog - 1991 Edition!
If you woke up this morning wondering what Hasbro was up to 20 years ago, then have I got a treat for you! Today we are taking a look at the 1991 Hasbro Toy Fair catalog, which gave retailers a chance to see what the Big H had available to them for the coming year. This was one of the years without Transformers, and the slack was admirably picked up by the sprawling G.I. Joe assortments, though as a Trans-Fan it does make for a somewhat empty feeling to the event.
For a look at Bucky O'Hare, The Pirates of Dark Water, tons of Joes and more Cabbage Patch Kids than you can shake a crazed soccer mom at, click the image below!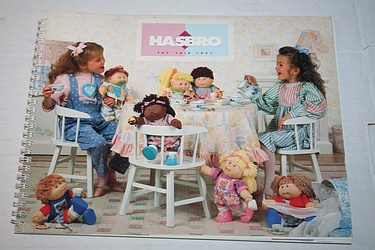 Posted by charlie on May 18th 2011, 02:38 AM
Leave Comment

Share
---
No comments have been posted.
---