News Details
Transformers - Reveal the Shield Bumblebee
Want another copy of Bumblebee? This time with a jet ski like some sort of Eastbound and Down character? Well,of course you do! This figure from wave 6 of the deluxe releases from the Hunt for the Decepticons / Reveal the Shield line was moderately hard to find at retail, but is now cropping up at TJ Maxx around the country, including at mine! Click the image to see some more high-res pics of this figure, and check out yet another bio of this clever little bot.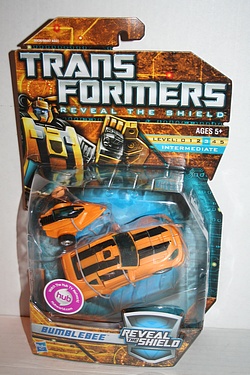 Posted by charlie on July 11th 2011, 02:20 AM
Leave Comment

Share
---
No comments have been posted.
---