News Details
Matty Mattel Denies His Deadline - Thrice
There was a time, not that long ago, when we were all told by the
mattycollector.com
site that their 2012 subscriptions were going to be available from July 22nd until August 5th. We knew we all better hurry up and reserve as many as we could afford, because they would then only be available as part of the white-screen-of-death disaster that takes place monthly at their high-tech site.
Well, then the date slid to August 14th, and there was much speculation about what this meant for the subscription model - however a little historical research points out that they've pushed the date in the past as well. It still raised plenty of eyebrows, and one has to wonder if the date would have stayed put had the 'Club Infinite Earths' line been selling better - which will only be produced if a still-distant number of pre-registrations is met.
And now, today - not two hours ago, I see a 'tweet' by Matty that the sale is extended until August 22nd...but hurry up! There are only 11 days left! Don't wait! There seems, in fact, to be a great amount of disagreement over the dates on their very own site - you can often find all three deadlines represented on a
single page
even now. So, I'll do my part for this fiasco, and let you all know the new date, and encourage you to jump on board with one, two, three - heck make it all four - of their plans for 2012. Matty might just keep extending the date otherwise, and none of us wants that.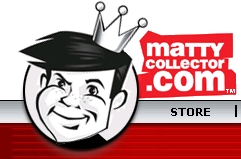 Posted by charlie on August 11th 2011, 08:08 PM
Leave Comment

Share
---
No comments have been posted.
---