News Details
G.I. Joe - 30 for 30 - Hazard-Viper
Hasbro is celebrating the 30th anniversary of their 3 3/4" G.I. Joe line this year with their "30 for 30" selection of figures. It seems like only yesterday that we were avidly collecting the
25th anniversary line
! Things are looking strong for this assortment, and it's exciting that they have even brought back some 12" offerings, as we saw at
Toy Fair
back in February.
Here we have the Hazard-Viper, a fan favorite that is sure to be hard to find. In fact, twitter indicated to me that the street date for this line might in fact be September 20th, which jives with the fact that Walmart didn't have these in their computer when I tried to buy them. It was only thanks to a friendly manager who pushed through the sale that I wasn't totally denied. As a result - we can all check out this great figure and his hazardous bio!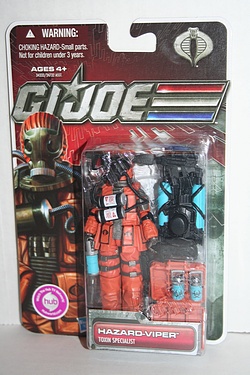 I feel as though I must have arrived at Walmart shortly after they put the figures on the pegs, but I was still unable to find Steel Brigade. Perhaps there is a collector clerk, but why leave the rest? Just another of those retail mysteries I suppose! I did pick up the rest of wave 1, which will appear on the Preserve in the next few days!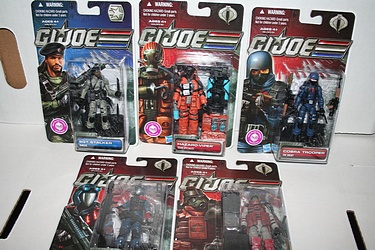 Posted by charlie on August 31st 2011, 08:55 PM
Leave Comment

Share
---
No comments have been posted.
---