News Details
MattyCollector.com September Sale Approacheth
A helpful reminder, in this increasingly busy time of year, that the MattyCollector.com sale for the month is rocketing fast towards those who did not throw in for the 2011 subscription plan. This Thursday, at noon - Digital River be-willing - you can pick up a newly fangled Hurricane Hordak as well as Leech. The modern day ranks continue to grow, and grow well! Those who missed Chief Carnivus are in luck with a re-issue, and some JLU 3-Packs round out the offering. Good luck!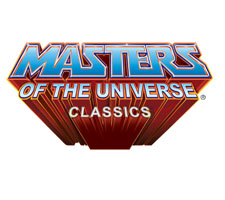 Posted by charlie on September 13th 2011, 08:49 AM
Leave Comment

Share
---
No comments have been posted.
---