News Details
G.I. Joe - 30 for 30 - Renegades Duke
Well, it's a bit at the last minute, but let's slip in an update for Friday, with another of the great G.I. Joe Renegades figures from wave 2 of their 30 for 30 line! Here we have good old Conrad S. Hauser, squad leader, in his animated glory. Click the image below to learn about his plasma pulse pistols, and then please resume whatever fun activities you were up to this fine Friday evening!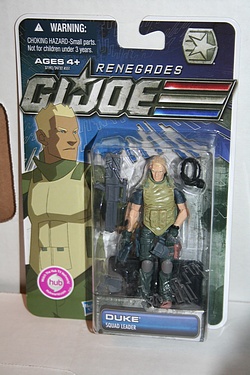 Posted by charlie on November 4th 2011, 09:10 PM
Leave Comment

Share
---
No comments have been posted.
---