News Details
eBay Watch - Sega 32x Spider-Man
Recent years have found the price of the Spider-Man 'Web of Fire' cart for the footnote Sega 32X system climbing higher and higher, especially when compared to the mostly-common values seen in the rest of the limited catalog. It's rarely possible to see even a loose cart go for under $100, and a boxed, complete example can of course fetch far more than that. A nice looking complete set popped up on eBay this week, and you can join me in watching the current market price of this title!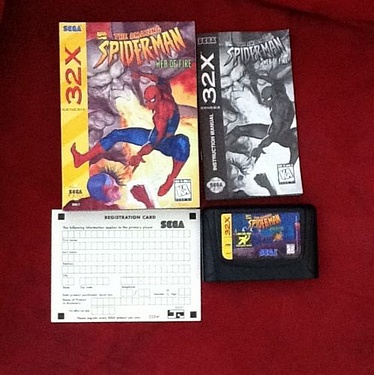 Posted by charlie on November 22nd 2011, 09:34 PM
Leave Comment

Share
---
No comments have been posted.
---